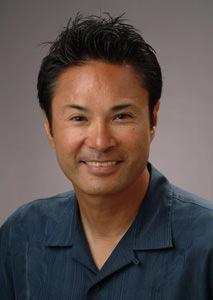 Danny Yamashiro is the radio host of Hawaii's #1 most listened to Christian talk show, The Good Life Hawaii on 99.5 KGU FM. 
At 18, he miraculously survived a deadly 400 foot fall from the famed ridge of the Nuuanu Pali in Honolulu, Hawaii. Attempting to rescue his stranded girlfriend from a 20 foot mountain climbing fall, he slipped and fell head first 300 feet and later another 100 feet. He suffered traumatic brain injuries (TBI), skull fractures, multiple tears in his scalp, a shattered ankle, damaged organs, extensive lacerations, and being comatose.
Danny graduated from Biola University and Talbot School of Theology in La Mirada, California. In 1993, he founded Jesus Christ Is Calling You Evangelistic Ministry, Inc. and launched a series of large scale "Billy Graham" style tent meetings throughout his home state. Since 1998, his organization expanded worldwide with medical and dental clinics, sports clinics and numerous forms of humanitarian aide by supporting the work of Christian churches in rural locations. Danny has traveled and ministered extensively throughout Asia, Africa, South America, North America, Europe, the Middle East and Pacific Islands.
He's authored several books including Paradise Calls (his autobiography), Winner's Edge, Successful Evangelism 100% of the Time, and Discover the Champion in You. He's planted churches and served as senior pastor for 10 years. Danny is married to Jamie. They have three children: Allie, Hugh and Luke.